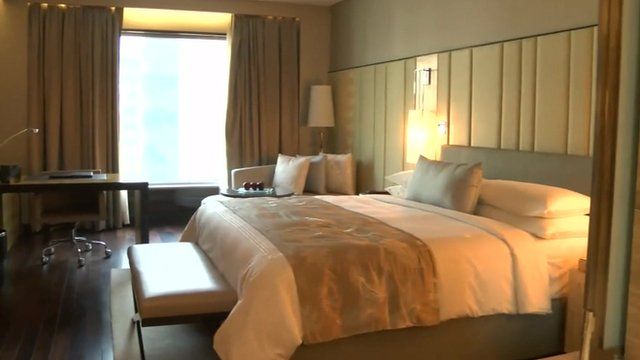 Video
Should focus of India's hotel room shortage be top-end?
India's government says the country is short of more than 100,000 hotel rooms - and that is just for current needs.
With foreign tourism alone expected to jump 8% by 2020, demand is becoming evermore pressing.
But is the focus on new five-star properties the way forward?
Shilpa Kannan reports from Delhi.
Watch: India Business Report
Go to next video: Setting standards to create a brand