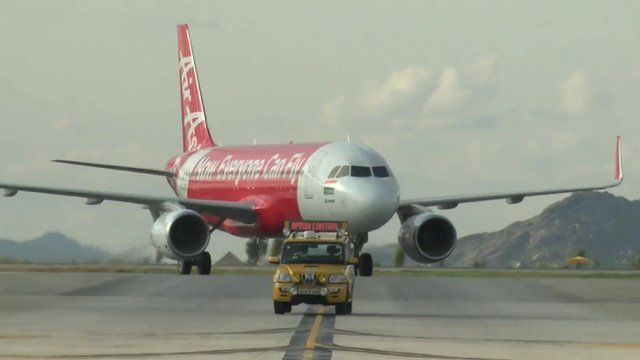 Video
AirAsia India launches India flights
AirAsia India, the first airline with foreign investment to operate in India, is set to start flights on Thursday.
The airline has been set up by one of Asia's biggest low-cost carriers AirAsia and India's Tata Group.
The carrier has said it is aiming to become the "lowest-cost" airline in India, and that has triggered a fresh price war in the sector.
But this extra competition comes at a time when domestic carriers are already facing financial problems.
So how can AirAsia India make money in such an environment?
The BBC's Sameer Hashmi reports.
Watch more reports on Asia Business Report's website.
Watch: India Business Report
Go to next video: AirAsia eyes growth in India market