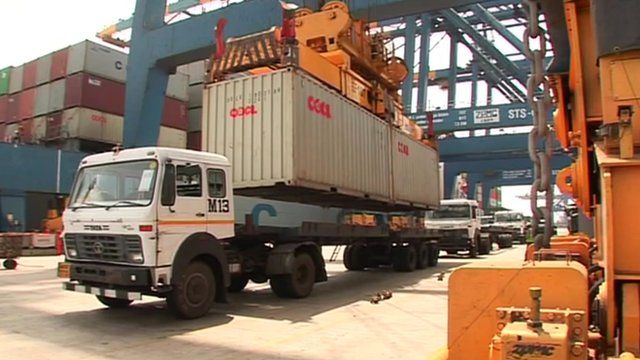 Video
India's trade gap set for scrutiny
India's new government is expected to address the issue of the country's trade gap when it presents its first budget on 10 July.
India's new government will deliver its first budget next month. The speech on 10 July is expected to set out specific policies to take on some very clear problems.
One issue that will be under focus is the gap between what India sells abroad and what it buys in for its own needs.
Importing more than it exports makes India's economy vulnerable - and some of the businesses trying to find a market abroad are worried too.
The BBC's Sameer Hashmi reports from Mumbai.