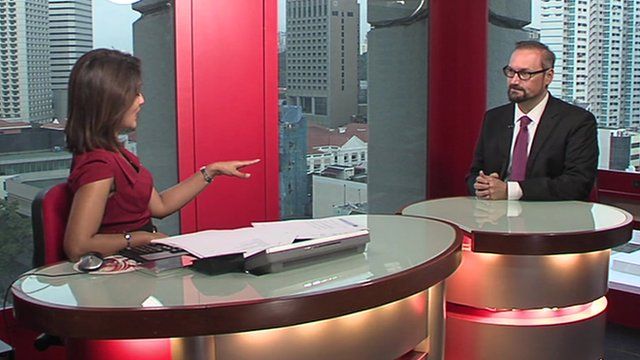 Video
Asian stocks rise on US jobs data
Encouraging news from the US job market boosted Asian stock markets in early Friday trading.
The unemployment rate fell to a six-year low of 6.1% as employers in the States hired 288,000 more people last month.
The data spurred US stocks to new highs, with the Dow Jones Industrial Average breaking through 17,000 points for the first time.
The figures show the world's largest economy is on its way back to good health.
The BBC's Sharanjit Leyl asked economist Tony Nash for his analysis of the US jobs data.