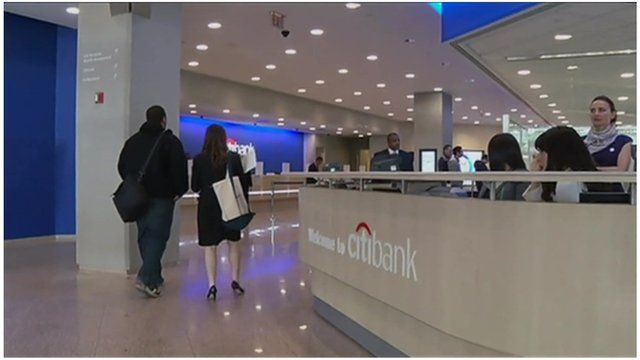 Video
Citigroup fine 'latest step' says Holder
The 2008 global financial crisis didn't just hit economies - it destroyed lives.
As part of a broad move to bring big lenders to account for the damage done, Citigroup has agreed to pay $7bn (£4.1bn) to US authorities to settle an investigation into the sale of risky sub-prime mortgages.
About $2.5bn will be paid in "consumer relief" to some of the Americans who lost their homes.
US Attorney General Eric Holder said this fine is the "latest step" in holding financial institutions accountable.
Go to next video: Citigroup's boss Pandit resigns