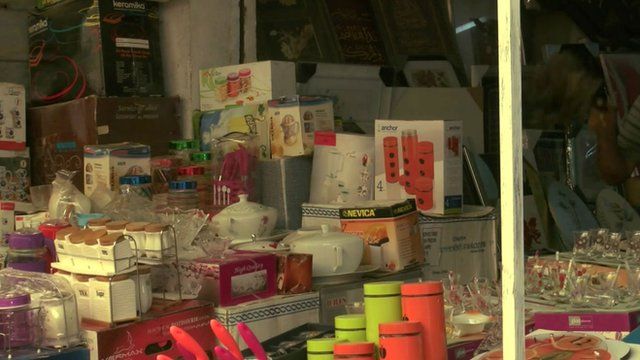 Video
Can Tunisia stamp out cross-border smuggling?
To do well in business in Tunisia, you used to have be connected to former President Zine al-Abidine Ben Ali.
In the lucrative importation of goods from neighbouring Libya and Algeria, Tunisians would joke that the border security checks had three lanes: red, green and Ben Ali. Those with connections, bypassed checks.
But since the revolution in 2011, the state has lost control over informal border smuggling and many more people are involved in illegally bringing cheaper items into the country and dodging state taxes.
The BBC's Leana Hosea went to the Libyan border to find out how trade is being done.
Watch: Middle East Business Report
Go to next video: Has Tunisia improved for inventors?