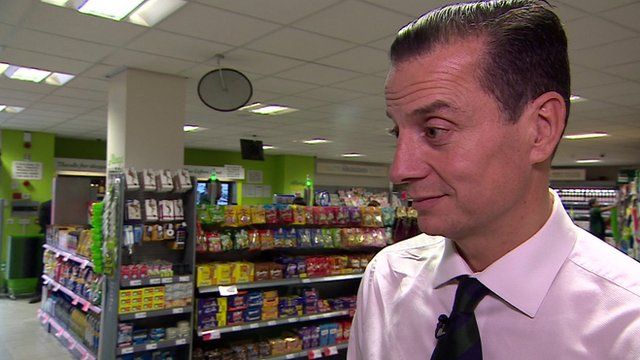 Video
Morrisons Chief on new £300m loyalty card scheme
Morrisons has announced a new loyalty card scheme in an effort to seize back the initiative in the supermarket wars.
The retailer says its Match & More loyalty card will award points equivalent to the difference in price on items that are cheaper in other supermarkets.
Morrisons said its scheme provided a price match guarantee against discount chains Aldi and Lidl, as well as Tesco, Sainsbury's and Asda.
Morrison's Chief Executive Dalton Philips told the BBC's Emma Simpson about the scheme.