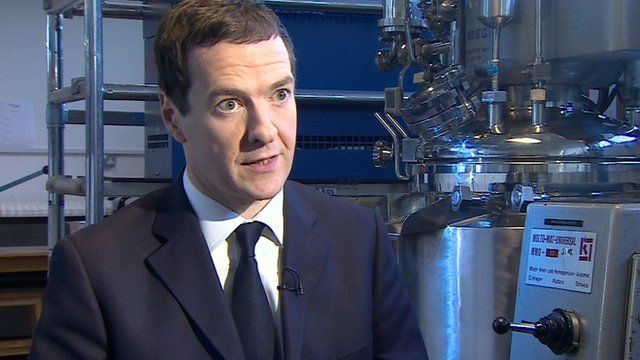 Video
Chancellor warns UK is not immune to global slowdown
The Chancellor George Osborne has told the BBC that the UK cannot and will not be immune to a slowdown in global economic growth that looks unavoidable.
His comment that it was "a critical moment for the British economy" came after the International Monetary Fund said there was a 40% chance of the Eurozone falling back into recession following weak economic figures.
Mr Osborne told Economics Editor Robert Peston that the UK needed to send a clear message to the world that the country's "economic plan is working and that we are not going to deviate from that economic plan".
Go to next video: UK economy growing well, says Lagarde