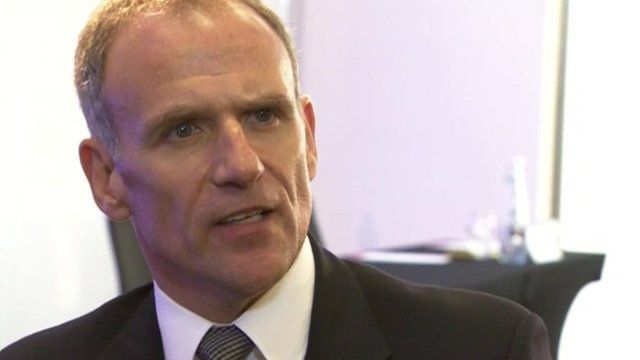 Video
Chief executive Dave Lewis on Tesco's crisis
Tesco chairman Sir Richard Broadbent has announced that he will be leaving, following the firm's announcement of a bigger-than-forecast hole in its profits.
Tesco now says that profits in the first half of the year were overstated by £263m, an increase from last month's initial estimate of £250m.
Tesco also reported a sharp fall in sales and profits for the first half of its financial year.
Chief executive Dave Lewis spoke to the BBC's Kamal Ahmed about the problems the company is facing.
Go to next video: Tesco scandal highlights supplier ties