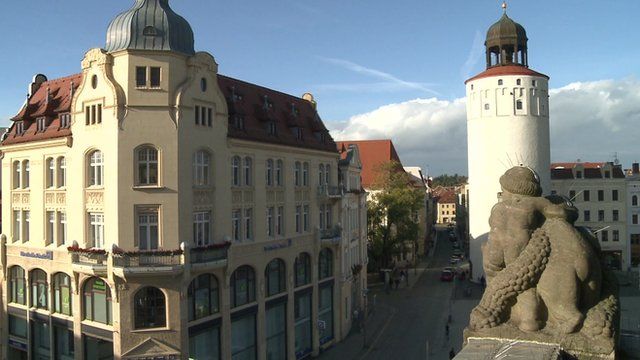 Video
The German town restoring its fortunes
The fall of the Berlin Wall was one of the most iconic images of the 20th Century, and marked the start of Germany's reunification.
While you may be hard pressed to spot the join between the old West and East Germany in modern Berlin, in the easterly city of Goerlitz, the legacy of 1989's abrupt change in the ruling political and financial system has left a much longer tail.
The BBC's Europe business correspondent Nigel Cassidy reports.
Go to next video: Germany 25 years after communism