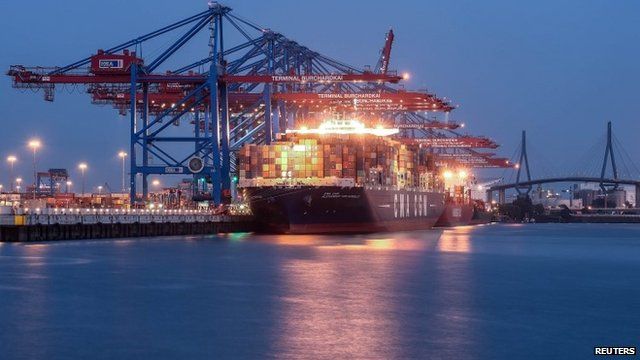 Video
Eurozone growth figures: Is Germany's economy flatlining?
The economy in the eurozone has grown by more than anticipated in the third quarter of this year - but it was only a modest 0.2% growth.
And many are worried that Germany - long the economic powerhouse - is losing steam.
The German economy narrowly avoided a triple-dip recession, growing by just 0.1%.
The BBC's Robert Peston reports from Hamburg on the condition of Europe's largest economy.
Go to next video: Why have oil prices been so volatile?