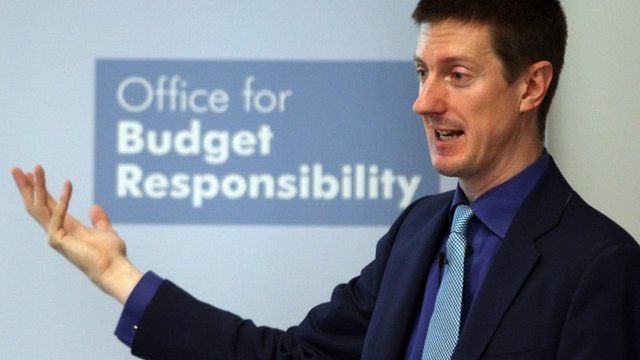 Video
Autumn Statement: Office for Budget Responsibility briefing
Following Chancellor George Osborne's Autumn Statement, the Office for Budget Responsibility (OBR) publishes its latest Economic and Fiscal Outlook (EFO).
The EFO will include medium-term forecasts for the UK economy and public finances and an assessment of whether the government is on course to meet the medium-term objectives it has set itself.
The OBR is an advisory non-departmental public body that provides independent economic forecasts as background to the preparation of the UK budget.
Go to next video: Why won't the deficit shrink?