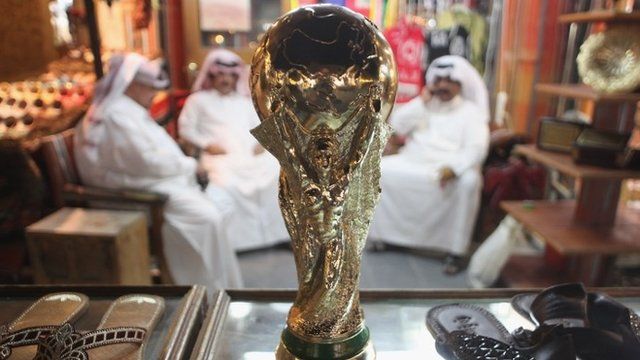 Video
Qatar 2022: Construction firms accused amid building boom
The 2022 Qatar World Cup is all about money.
Claims that millions of dollars were paid in bribes to secure the world's biggest football tournament for Qatar refuse to go away.
Qatar is spending more than £200bn ($312bn) on a building bonanza ahead of the tournament.
Everyone seems to be getting rich except those at the bottom of the human supply chain, the migrant worker.
So what is the responsibility of the international companies awarded massive contracts in Qatar?
BBC Newsnight has uncovered worrying testimony about pay, housing conditions and safety standards from foreign workers.
Sue Lloyd-Roberts reports.
Go to next video: Qatar cleared of corruption by Fifa