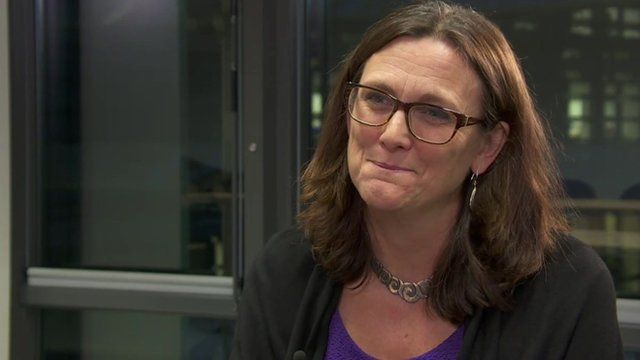 Video
Do the benefits of transatlantic trade deal outweigh concerns?
The Transatlantic Trade and Investment Partnership (TTIP) is a vast deal being negotiated to free up business between Europe and the United States.
Supporters say a deal could lead to the creation of millions of jobs and a boost to the EU economy with fewer restrictions on trade and faster transactions.
However, critics say the agreement could see widespread privatisation of public services as powerful corporations use their financial power in negotiations.
The BBC's Chris Morris has spoken exclusively to Cecilia Malmström, the EU Trade Commissioner and he put those concerns to her.
Go to next video: Is TTIP really a threat to the NHS?