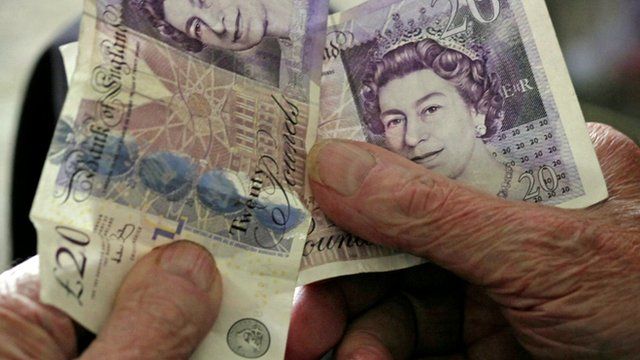 Video
State pension: 'Only 45%' to get full new payout
Only 45% of new pensioners will be entitled to the full, new, flat-rate state pension in the first five years of the system, government figures show.
The new state pension, aimed at simplifying the system, will see a single payment of about £150 made to new pensioners from April 2016.
New figures suggest that two million people will not get the full amount.
Simon Gompertz reports.
Go to next video: Pensions death tax cut 'for all'