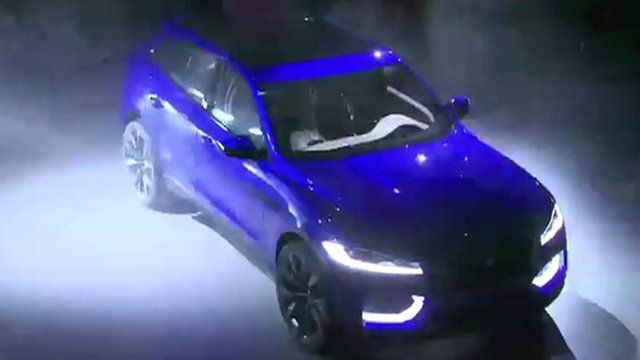 Video
Jaguar Land Rover to create 1,300 UK jobs to build SUV
Jaguar Land Rover will create 1,300 new jobs to build Jaguar's first sports utility vehicle (SUV) at its Solihull plant in the West Midlands, the company has announced.
The firm has already invested £1.5bn in the Solihull plant to enable it to increase production, and it said its workforce there had almost doubled over the past three years to 9,450.
Jaguar Land Rover currently employs 30,500 people in the UK.
Peter Plisner reports.
Go to next video: How to build an engine in 42 seconds