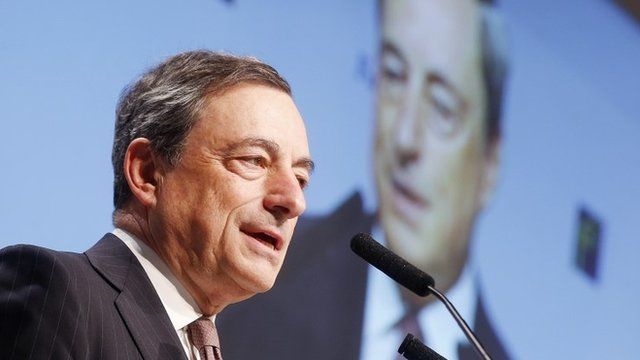 Video
European Central Bank's Mario Draghi news conference
European Central Bank (ECB) president Mario Draghi is expected to announce it will inject up to €1 trillion into the ailing eurozone economy.
The ECB could purchase government bonds worth up to €50bn (£38bn) per month until the end of 2016 - double the amount previously expected.
Up until now, the ECB has resisted using quantitative easing (QE) but it should reduce the cost of borrowing.