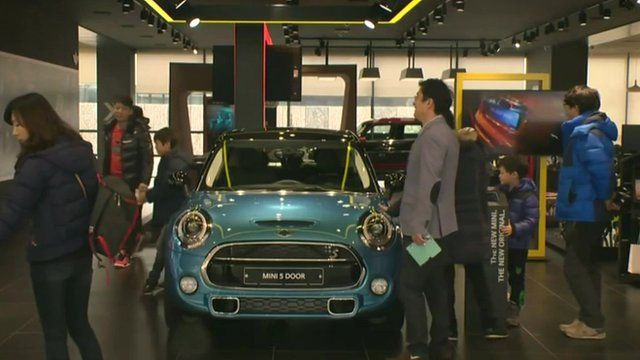 Video
Why South Koreans are increasingly buying imported cars
In South Korea, the car market has long been dominated by domestic manufacturers like Hyundai or Kia.
But, customers are increasingly turning to foreign imports over domestic cars.
Sales of imported vehicles, mostly European luxury models, have risen by 25% over the past year.
The BBC's Stephen Evans visited the car showrooms of Seoul to find out more.
Go to next video: The bicycle is back in Taiwan