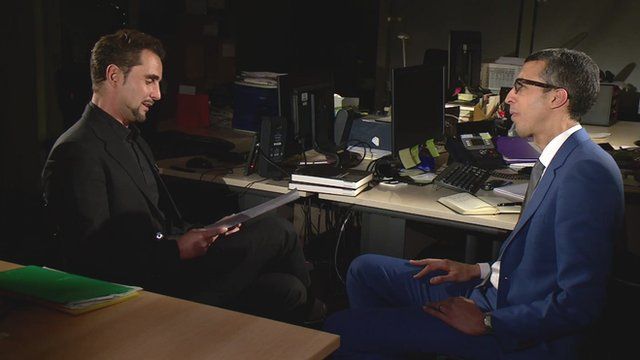 Video
Falciani: 'There should be prosecutions'
An email which the whistleblower at the centre of an HSBC tax scandal says he sent to HM Revenue and Customs in 2008 has been uncovered by a French newspaper.
Herve Falciani said he had offered HMRC information on bank account holders in Switzerland. HMRC, which has been accused of failing to act on the offer, said it had no record of the email.
Mr Falciani, a former IT worker at HSBC, said he felt vindicated: "It required seven years of battles to get the point we are just now."
He told BBC business editor Kamal Ahmed he welcomed the news that parliament had announced an inquiry into the scandal and that the Serious Fraud Office could also get involved.
Go to next video: Falciani: 'This is my e-mail'