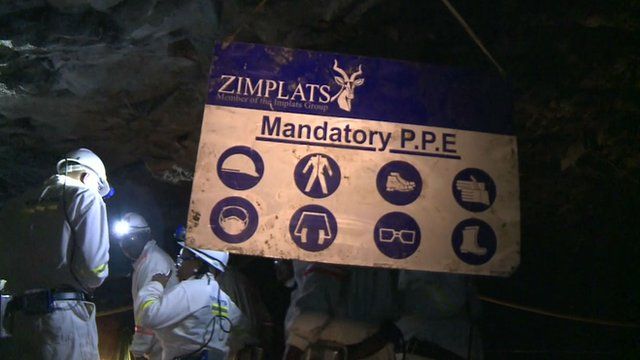 Video
Platinum producers encouraged to think big in Zimbabwe
Resource nationalism - whereby governments assert control over national resources located on their territory - is becoming an increasing trend in Africa, with many looking to beef-up their coffers with royalty payments.
Zimbabwe's platinum is processed in South Africa, but in an effort to add value to their platinum exports the Zimbabwean government would like its platinum producers to build a smelter in the country.
This move has sparked much debate. And in an environment where commodity prices have fallen, it has created additional tension between the governments and the multinational companies who come to dig out metals and minerals.
From Zimbabwe's capital Harare, the BBC's Brian Hungwe reports for Africa Business Report.
Go to next video: Zimbabwe's platinum opportunity