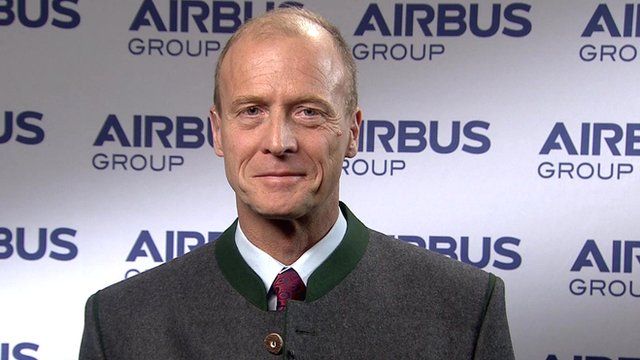 Video
'Positive outlook for A380 jumbo' says Airbus boss Tom Enders
Airbus chief executive Tom Enders has told the BBC's Aaron Heslehurst that there is a ''positive outlook'' for the A380 superjumbo, claiming ''airlines love it, customers love it''.
The plane-making giant has reported soaring full-year profits, despite setting aside €551m (£401m) for delays on its A400M military aircraft.
The profit drive came from delivering a record total of 629 commercial aircraft last year, three more than in 2013, but still well below their competitor Boeing's total of 723 jets.
Go to next video: A first look on board Airbus A350