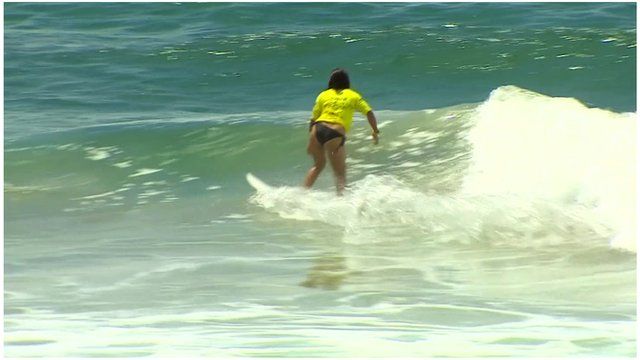 Video
Australia's wave of surfing profits?
Capturing the soul of a national obsession - that's the challenge for Australia's multi-billion dollar surfing industry that relies on merchandise and tourism.
There have been a few high-profile corporate wipeouts since the global financial crisis.
But as this year's World Surf League Championship Tour continues on Queensland's Gold Coast, there's also optimism about the industry's future.
The BBC's Phil Mercer reports.
Go to next video: Australia renewable investment drops