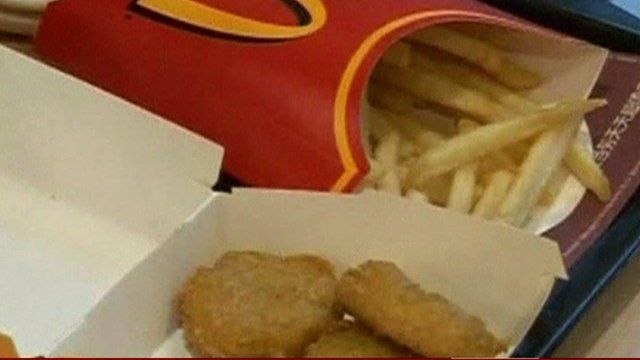 Video
McDonald's to stop using chicken reared using antibiotics
The world's largest restaurant chain McDonald's has said it is going to stop buying chickens from suppliers who rear their birds with antibiotics that are also used to fight human infections.
Birds are given the antibiotics to make them grow faster but there are concerns the drugs then become less effective in treating humans.
Laura Westbrook reports.
Go to next video: McDonald's losing out to competitors