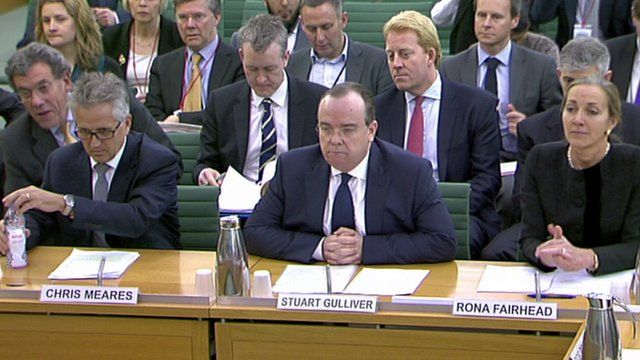 Video
Live: HSBC bosses quizzed by MPs
Three senior HSBC bosses are facing questions from MPs over tax scandal revelations at the bank's Swiss private banking arm.
HSBC group chief executive Stuart Gulliver and the former head of the bank's private banking division Chris Meares, will face MPs on the Public Accounts Committee (PAC).
BBC Trust boss Rona Fairhead will also face questions about her role at HSBC.
Go to next video: BCC boss: 'Buck stops at the top'