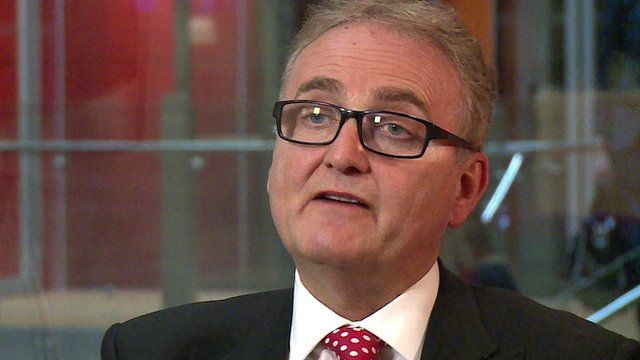 Video
'The buck stops at the top of business' says business chief
The director general of the British Chambers of Commerce, John Longworth, has told the BBC's Kamal Ahmed that ''the buck stops at the top of business'' and that board members have to hold CEOs and senior management to account.
"It is not good enough to have wilful ignorance. We need to have all due diligence and all reasonable precautions applied in these businesses,'' he said.
He made his remarks as three senior HSBC bosses prepared to face further questions from MPs over tax scandal revelations at the bank's Swiss private banking arm.
Go to next video: Timeline 2007-2015: HSBC tax files