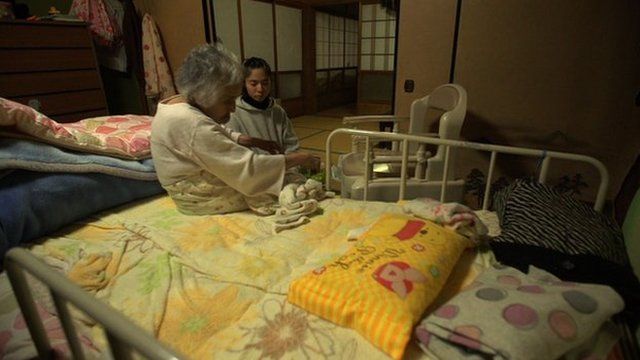 Video
How care workers are coping with Japan's elderly
Japan's demographic problem is a timebomb that has already gone off - more than a quarter of the country's population is aged over 65.
This is set to increase to 40% by 2055, when the population is expected to have shrunk from the current 130 million to 90 million. The Ministry of Health, Labour and Welfare has warned that Japan will be short of one million nurses and care workers by 2025.
The BBC's Mariko Oi visited a young care worker in Nagasaki to find out how the country's rapidly ageing population is affecting her life.
Go to next video: Being a working mum in Japan