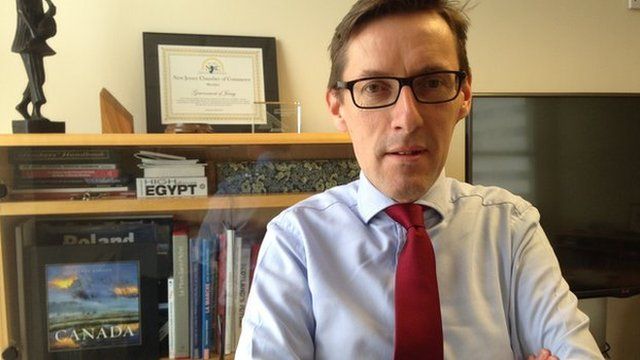 Video
HSBC accounts: Banks 'have to comply' with legislation
HSBC is closing all accounts in Jersey for customers living in the UK, as part of industry-wide efforts to check identity and address details, to ensure off-shore accounts aren't being used to hide money.
Jersey's Chief Minister Ian Gorst told the BBC's Today programme banks have to comply with legislation.
"They strongly have to know who their customer is, where the funds have come from, (and) what they are doing with the funds," he said.
"If they are not able to able to satisfy themselves around those regulatory issues then they have to take decisions to close those accounts."
Letters have gone out to many account holders in Jersey saying they must report to their local branch with their passport, address and tax number or their account may be closed, reports Tom Bateman.