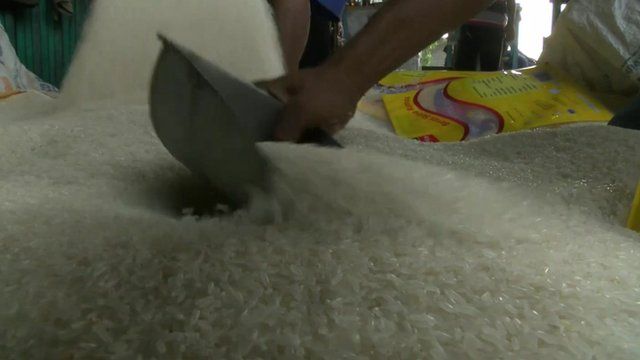 Video
Indonesia grapples with rice inflation
Indonesians are one of the largest consumers of rice in the world, eating an average of 140 kilograms per person per year.
Domestic rice production hasn't been able to meet the needs of the country's growing population.
To make up for the shortfall, the government imported the staple crop almost every year since the 1960s.
However, locals have become concerned by a spike in rice prices in recent weeks, raising concerns of a possible supply shortage.
Kiki Siregar reports from Jakarta.
Go to next video: Indonesia's new rich spend it big