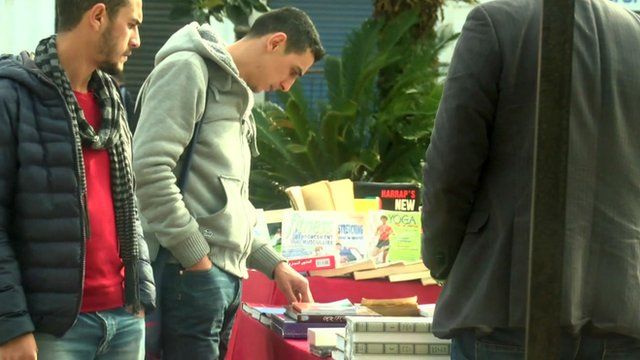 Video
Can Algeria help its young, educated and jobless?
The oil and gas business is crucial to the success of Algeria's economy and the money it generates accounts for nearly two thirds of public sector spending.
So when the price of oil dropped by more than half over the past nine months, the government responded by freezing public sector job hiring in 2015.
The public sector is Algeria's largest employer - accounting for nearly 60% of the total job market.
The BBC's Ola Naguib reports for Middle East Business Report.
Go to next video: Algeria youth 'fears for future'