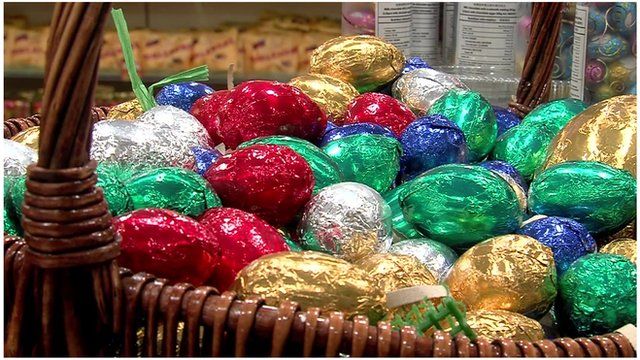 Video
Chocolate Easter eggs go ethical
It is Good Friday and children will be hoping for a decent bag of Easter eggs.
Hunting for chocolate Easter eggs has been a challenge for the ethical shopper, but now new EU laws make it easier for anyone who wants to eat without the guilt.
The BBC's Sarah Toms reports.
Go to next video: Lunar New Year markets see sales dip