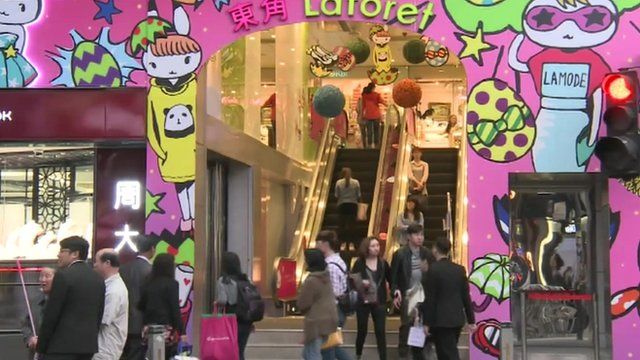 Video
China tourism to Hong Kong falls on protest fears
The number of tourists visiting Hong Kong from mainland China has fallen dramatically in recent weeks, reports Juliana Liu.
A spate of protests by local shopkeepers against Chinese day traders has apparently put visitors off.
The protestors believe these traders buy goods for re-sale back in China, and that this is putting up prices.
But some Chinese shoppers now say they fear for their safety on the streets of Hong Kong.
The Hong Kong government has promised to tackle the issue.
Go to next video: Fresh violence on Hong Kong streets