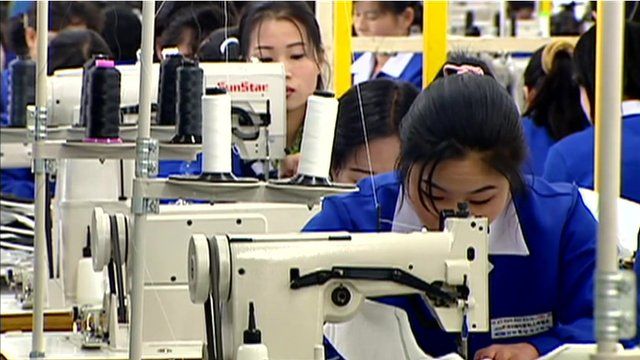 Video
Deadline nears in North and South Korea wage dispute
It's the deadline day for North and South Korea to settle a row over wages in the Kaesong joint industrial zone.
More than 50,000 North Korean citizens work in the North Korean town, but for South Korean companies. Their wages are paid in dollars to the North Korean government, which unilaterally increased these wage levels by 5%.
This increased the wage bill for the South Korean companies and led to the current dispute.
In 2013, a similar dispute over Kaesong saw the zone shut down for months.
The BBC's Seoul correspondent, Stephen Evans, reports.
Go to next video: North Korea's capitalist streak