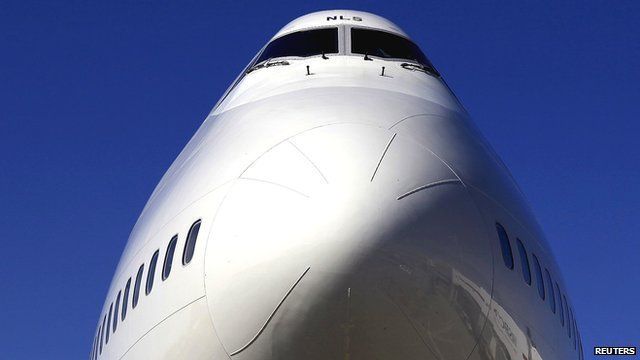 Video
Why time may be up for the jumbo jet
Recognisable by its four engines and multiple aisles inside, the jumbo jet has been a mainstay of long haul travel for decades.
The arrival of double decker Superjumbos in recent years, the Airbus A380 and the Boeing 747-8, seemed to confirm the jumbo's continued ascent.
But both those planes received zero orders in 2014, raising questions about future production.
So are we looking at the demise of the jumbo? And what has caused this?
Video Journalist: Dougal Shaw
Learn more about this story here.
Go to next video: Greek bailout talks - in 90 seconds