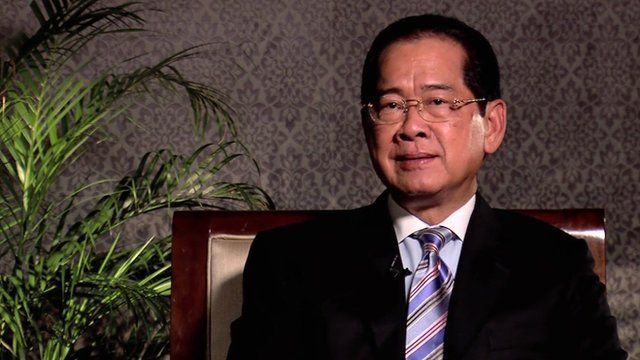 Video
Thailand's finances boosted by lower oil prices
Last year's political protests and military coup is continuing to take a toll on Thailand's economy.
The South East Asian nation has been struggling with slowing exports and weak domestic demand, and there are concerns growth will miss the central bank's full year target of 3.8%.
However, Thailand's energy minister Narongchai Akrasanee says that falling oil prices have proved to be a bright spot.
Mr Akrasanee told the BBC's Sharanjit Leyl how lower fuel costs are helping the government's finances.
Go to next video: Indonesia may impose language test