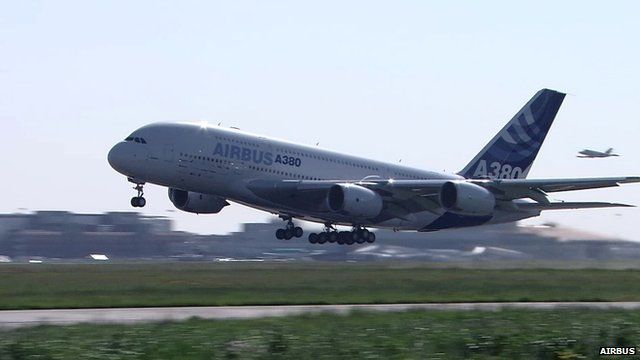 Video
The Airbus A380 celebrates its 10th birthday
In 2005 Airbus took its new 'super-jumbo' jet the A380 to the skies. The double decker plane was Airbus' rival to America's Boeing 747.
Orders for the plane came flooding in from Emirates and Singapore Airlines but in 2014 not a single plane was sold.
Is there still a future for the A380?
Jeremy Howell reports.
You can read more on the future of the super-jumbo here.
Go to next video: The end of the jumbo?