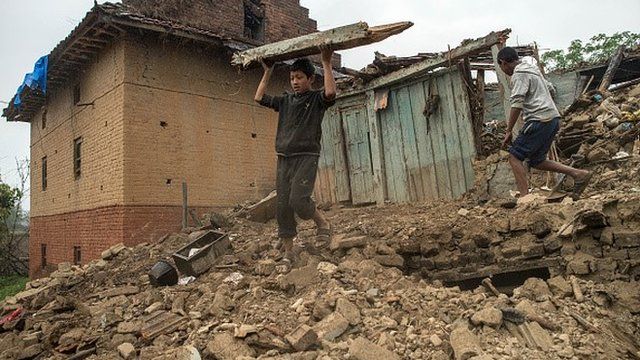 Video
Remittances to help rebuild Nepal
Millions of dollars are being raised by charities and governments around the world to help the rescue effort in Nepal. But a major source of money will be the Nepalese workers abroad.
They sent $6bn (£3.9bn) back home in 2013, accounting for just under a third of the country's economy.
Currently, there are two million Nepalese workers who are sending money home, particularly from the gulf states.
The money funds everything from school fees to business investment and now rebuilding. Jane O'Brien spoke to World Bank's remittance expert Dilip Ratha in Washington.
Go to next video: 'I survived by eating butter'