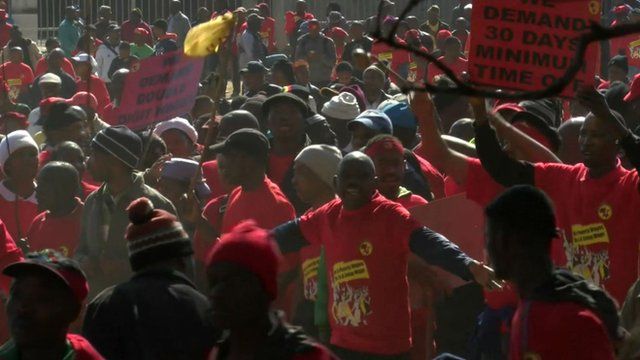 Video
South Africa's labour movement reaches crisis point
In South Africa the annual strike season is rapidly approaching. This is the time of year that many contracts are renegotiated, demands are made and tensions escalate.
But this year, there is an added dimension. After a series of scandals and tussles at the heart of the main umbrella union Cosatu, South Africa's labour movement is in a major crisis.
The BBC's Lerato Mbele has been taking a look at some of the issues for Africa Business Report.
Go to next video: Will South Africa go into recession?