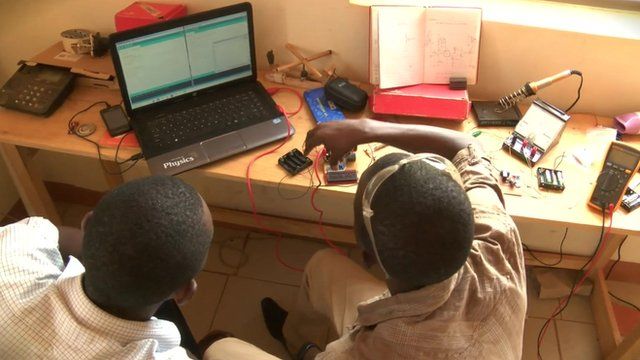 Video
Teaching robotics in schools in Uganda
There are a million household robots in the world and more than a million in use in industry. And when we think of robots, we tend to automatically think of Japan, Silicon Valley in California or the big car assembly lines in places like Detroit.
But one organisation in Uganda is teaching robotics skills in schools in the hope of nurturing Africa's young scientific minds.
The founder of Fundi Bots, Solomon King Benge, explains why he started this enterprise and his ambitions for the future.
Watch: Africa Business Report