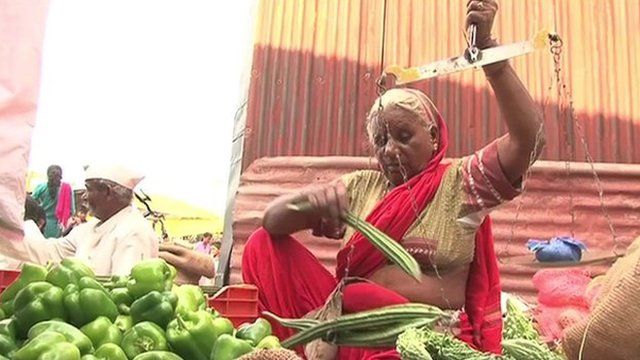 Video
India central bank rate cut expected
With India's manufacturing output at a four-month high and the economy growing faster that any other major economy, it may be surprising to learn that many businesses are still struggling in the country.
This is why India's central bank is expected to cut interest rates for the third time this year when it meets later today.
To get more finance to businesses, the Reserve Bank of India has already lowered its benchmark lending rate by 50 basis points to 7.5%.
Inflation is under control at just under 5%, so this should give the bank more flexibility to act.
Ashleigh Nghiem reports.
Go to next video: Can India economy overtake China'?