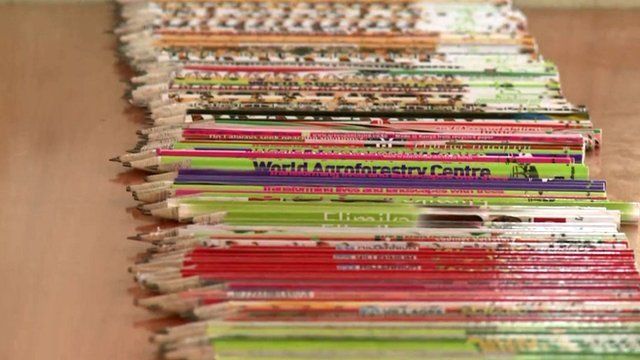 Video
The Kenyan company recycling paper into pencils
If paper is made out of wood, what happens when you try to reverse the process?
In Kenya, a company has found an innovative way to create environmentally-friendly branded pencils from old newspapers.
For Africa Business Report, the BBC visited the Green Pencils factory in the Kenyan capital Nairobi to find out how it all works.
Go to next video: Drawing female attention