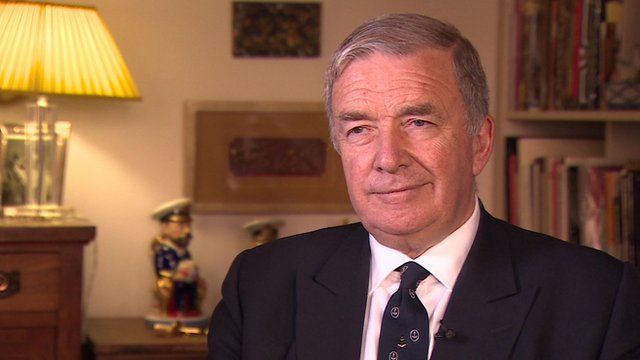 Video
Lord West: 'Steel important strategically'
Most large industrialised nations have their own steel-making capabilities for strategic reasons, says Admiral Lord West.
The former security minister says it would be "unforgiveable of the government" to allow UK steel production to cease.
Tata Steel's European holding company has been told to "explore all options for restructuring" its UK steel business.