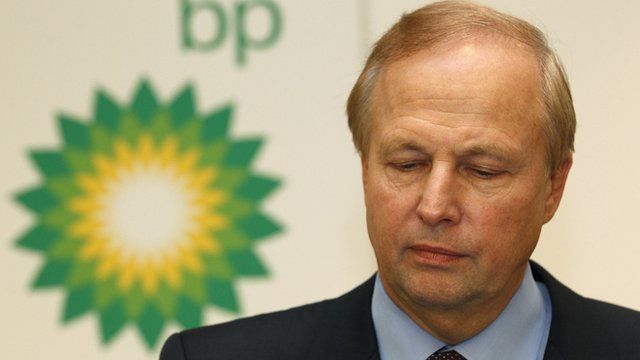 Video
BP shareholders reject chief Bob Dudley's £14m pay deal
BP shareholders have rejected a pay package of almost £14m for chief executive Bob Dudley at the oil company's annual general meeting.
Just over 59% of investors rejected Mr Dudley's 20% increase, one of the largest rejections to date of a corporate pay deal in the UK.
The vote is non-binding on BP, but earlier, chairman Carl-Henric Svanberg promised to review future pay terms.
Mr Dudley received the rise despite BP's falling profits and job cuts.
Simon Jack reports.