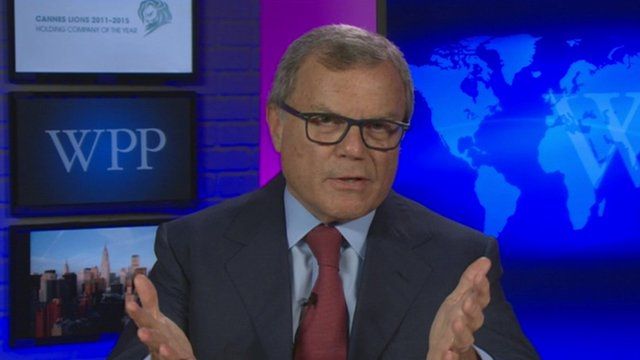 Video
Martin Sorrell is 'not embarrassed' by WPP success
WPP chief executive Sir Martin Sorrell has defended his pay package, which is worth up to £70m and includes a £62.8m long-term bonus.
Sir Martin tells World Business Report he was "not embarrassed" by the success of the company he founded.
He said his pay was based on the performance of WPP, the world's largest advertising group, which is now worth about £20bn.
His comments came as WPP reported a 5.1% increase in quarterly revenues to £3.1bn compared with the same period last year.