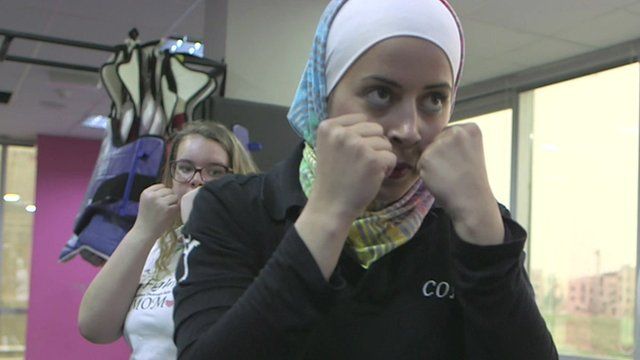 Video
Tackling harassment with food and fists
Martial arts expert Lina Khalifeh set up one of the Middle East's first women's self-defence studios in Jordan four years ago.
Since that time, she's inspired 12,000 women in the region to gain skills that can help them fight back against harassment.
She's just one of a growing tribe of social entrepreneurs who believe their attempts to encourage female empowerment in their local area will one day change the world.
In the same vein we meet Samer Sfeir from Lebanon. He's behind an organisation called Mommy Made that trains women in catering, thus giving them an opportunity to be financially independent.
Available to international users only.
Go to next video: Bringing transgender people into the workforce