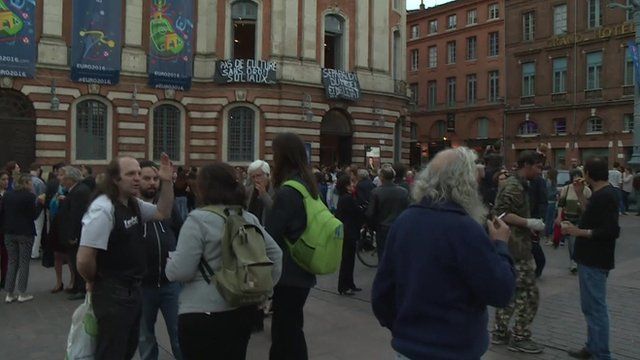 Video
On the frontline of France's labour reform battle
The French government is facing widespread protests to proposed changes to labour laws.
The proposals have sparked widespread strikes at oil refineries in France, sparking fuel shortages.
There has been a three-month tug-of-war between unions and the government over the labour reforms.
Opponents say they are too pro-business and will do little to reduce the 10% unemployment rate.
Jonty Bloom reports from Toulouse.