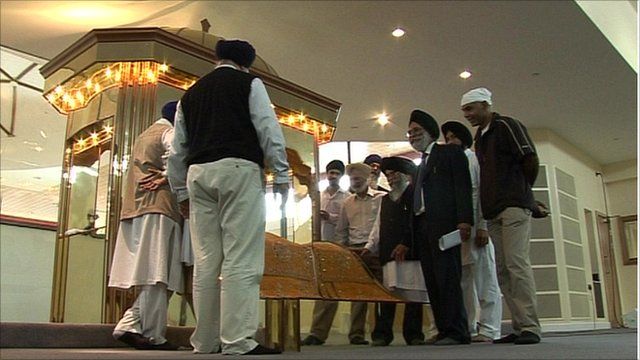 Video
Inside UK's first Sikh temple school
Khalsa Primary school is the first Sikh school in the UK to be backed and partly funded by a Gurdwara, or Sikh temple.
Sri Guru Singh Sabha Sikh Temple in Southall, west London, has donated £6m for the purpose built, environmentally friendly building.
The school will follow the national curriculum but also teach Punjabi and be based on Sikh values and is already oversubscribed.
The headteacher, Kawal Singh, gave the BBC a tour of the building as it was prepared for its first pupils.