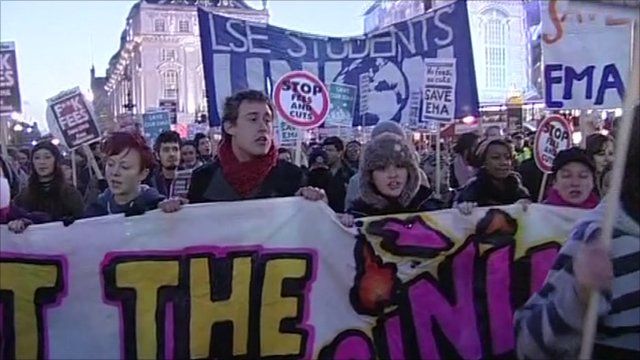 Video
Committee says EMA cuts were 'rushed and ill-thought'
The government has been criticised for the way it scrapped an allowance designed to help teenagers from the poorest families stay in education beyond the age of 16.
The Education Maintenance Allowance is being replaced by a smaller bursary scheme.
A committee of MPs say the reforms were "rushed and ill-thought through".
Reeta Chakrabarti reports.