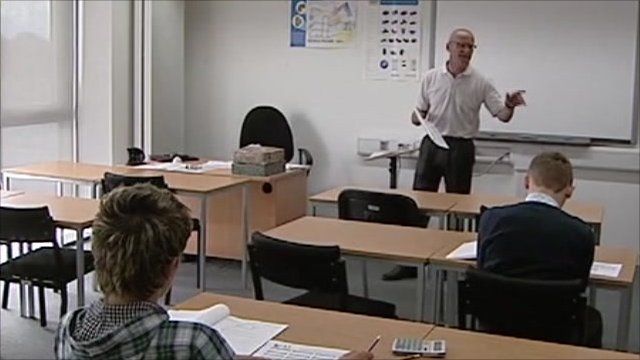 Video
Britain a nation of educational 'have and have nots'
There are huge local variations in levels of education within Britain's adult population, reveals an analysis published by a lecturers' union.
It shows "two Britains" divided by a wide educational gulf, says the University and College Union.
In the Glasgow North East constituency 35% of adults have no qualifications, compared to only 1.9% in Brent North.
The government said children from the poorest backgrounds had been "short-changed for generations".
Lorna Gordon reports.
Go to next video: Request for all-school scholarships