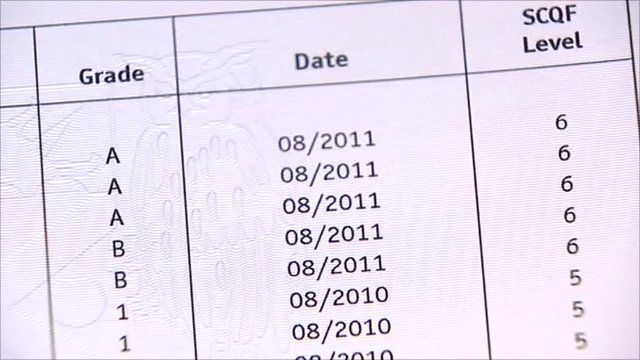 Video
Scotland's exam passes hit record high
Pass rates for Standard Grade and Higher results have hit a record high, although the number of young people sitting exams has fallen.
The figures came as almost 160,000 people across Scotland were receiving their results in the post.
But, the results came following a blunder which saw almost 30,000 pupils receive their exam results a day early, after signing up to get their grades by text message to their mobile phones.
Lorna Gordon reports.
Go to next video: Record pass rate in Scottish exams