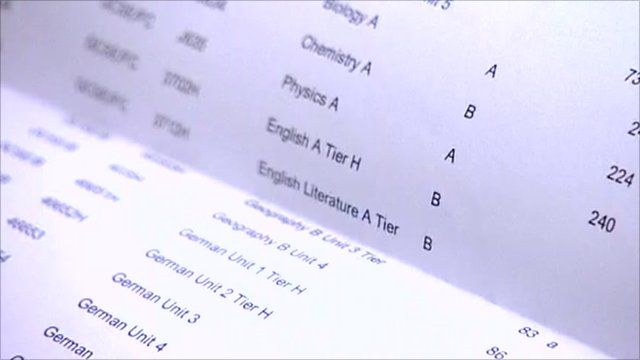 Video
Gender gap widens as pupils receive GCSE results
Girls have increased their lead on boys for top grades in GCSEs, in another record-breaking year of results.
More exam entries were given the top A and A* grades and just under 70% were awarded between an A* and a C grade.
The performance gap between boys and girls has now reached its the widest ever - 6.7 percentage points - at the top grades of A* and A.
Chris Buckler reports.